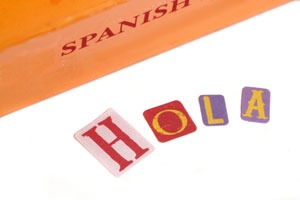 For Spanish language students, Spanish grammar exercises provide engaging practice. Students of all ages and skill levels benefit from interactive exercises. You can find exercises to help students practice spelling, build vocabulary, or master verb tenses. If your students struggle with a particular concept, there are also exercises focusing on specific areas in need of improvement.
Many colleges, universities, and K-12 school districts include free Spanish grammar exercises on their Web sites. Some professors have also built sites to make it easier for their students to find practice resources. Sites that include elements of Spanish culture provide interdisciplinary approaches to learning language, as well as practice exercises. Audio components provide listening and speaking practice in conjunction with grammar exercises, giving students yet even more practice learning a new language.
While straightforward Spanish grammar exercises may help students acquire language skills, they can get stale after a while. If you're looking for other ways to practice Spanish grammar, try games, puzzles, word finds, and sites that include cultural components. No matter what your students' learning styles, there's a free resource waiting to help them become fluent in Spanish.
This selection of resources available online is by no means exhaustive, but offers the most robust sites for practice resources.