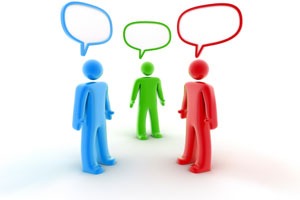 Those who become fluent in a language that is not their native tongue experience a number of second language benefits they might not have expected originally.
In some parts of the world, children grow up surrounded by more than one language and develop the ability to speak in multiple languages very naturally. In areas of the world that are culturally more monolingual, learning a second language is a much more challenging endeavor.
After childhood, the areas of the brain that are responsible for language acquisition become more fixed, and the process of picking up additional languages becomes more academic and less organic. However, the need for more and more people to learn a second language has never been higher. As globalization increases, the old boundaries that separated language groups are becoming increasingly blurred by the relative ease of travel, advances in technology, and internationally focused economic systems. As a result, second language benefits have never been more valuable.
The Most Common Second Language Benefits
While each individual will have his or her own reasons for learning a second language and experience unique rewards, some of the benefits of learning a second language are universal.
Economic Benefits
Historically, the main motivating factor for learning a second language has been money. In fact, the spread of certain languages and the development of others would not have occurred were it not for the need for people to trade with one another. People living in port towns who worked around shipping markets would often develop a pidgin, or a simplified language used exclusively to conduct business. Over time, pidgins can evolve into complete language systems spoken by people in a region that are not involved in trade.
Today, while pidgins are not as widely used, the need for communication between speakers of different languages has never been more urgent. International corporations are headquartered out of multiple cities in multiple continents, and employees are often expected to function fluently in several languages. Additionally, increasingly disparate economic realities across the globe are fueling new migration patterns as people seek out better opportunities for themselves and their families. Languages are inevitably brought with them, and communities are finding themselves needing to function in new languages in order to maximize potential new markets.
Cultural Benefits
Less pragmatic than the economic reasons for learning a second language, but no less important, are the cultural second language benefits. Groups are defined not so much by who is in them, but by who is kept out of them. When communities cannot communicate with each other, they suffer because they cannot participate in the free exchange of ideas. Relationships cannot be easily forged at either an individual or collective level, which impacts everything from romantic connections to religious tolerance.
When people can communicate comfortably in a shared language, they naturally learn more about one another. The more they learn, the less they see one another as "others." Being able to exchange cultural information as simple as a recipe or the traditions behind seasonal or religious celebrations goes a long way towards forming meaningful bonds between communities.
Academic Benefits
One of the most overlooked benefits of learning a second language is the underlying linguistic knowledge that is acquired. Since the acquisition of native languages is such an involuntary process, many of the rules of language form and structure are not consciously understood as much as they are naturally accepted. When an individual is faced with the challenge of learning a language later in life, the process is much a much more conscious, academic, and theoretical one.
Rules, structures, and forms are identified and committed to memory while the learners work to incorporate those new structures into their linguistic repertoires. The act of identifying structures and forms in a new language goes a long way towards being able to recognize similar aspects in the learner's native language. Often, the process of learning a new language actually improves the learner's understanding of their native language as well.