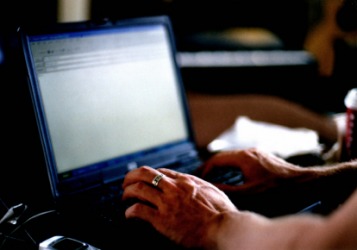 Do you want to know about writing a concise business email? First we will look at email etiquette, and then focus on concise writing in a business email.
Email Etiquette for Businesses
Email communications are more important than ever. Practically everybody emails, especially in business. Here are tips to improve emails and avoid problems:
Your emails need to be concise. Do not use words that are not necessary. Short sentences are better than long ones, and the same is true for paragraphs. No one wants a lengthy email, especially at work.
Because emails are harder to read than regular mail, put a blank line between paragraphs. If you are making several points, number them or separate them in some way.
When writing an email, make the subject line meaningful. In the body of the email, use an active voice. "We are sending your order today" is better than "Your order will be sent by us today." Do not use abbreviations, like LOL, or emoticons. Your language needs to be gender neutral and not contain libelous or offensive remarks or confidential information.
Do not overuse the following: capitals (it looks like you are shouting), "high priority" (it can seem aggressive), and "read receipts" (it is annoying and unnecessary). Avoid words like "urgent" and "important" in the subject line unless the message is extremely urgent or important.
Proofread before sending an email. This will catch grammar and punctuation mistakes, and can also help your writing be more effective. Read from the receiver's view and make sure your points are clear.
When replying to an email, you need to reply as soon as possible, especially to customer's questions. If there are questions, make sure you answer all of them. While you are doing this, you may think of other relevant questions and you should answer them as well. If part of your job is responding to customer's emails, make a template for those questions that are asked by many people. This will save time and energy. It is important to include the message thread in your replies. Some people receive many emails, and this will avoid frustration and confusion.
Do not use "Reply to All" unless it is really necessary for everyone who received the original message to see your reply.
Never reply to spam as that lets the sender know that your address is active.
Here are two tips about things that you add to your emails. Disclaimers are necessary for internal and external communication. They can protect your company from liability. Also, try not to send long attachments unless absolutely necessary.
Do not copy a message or attachment with getting permission. You could be infringing on copyright laws.
Do not forward chain letters (usually hoaxes) or emails that warn about viruses. Many times these emails do in fact have viruses.
When you send an email mailing, use the "Bcc" field. Do not put all the addresses in the "To" field as this gives out all the recipients' email addresses and lets everyone know that you sent the same mailing to a lot of people.
Writing a Concise Business Email
The word "concise" means more than short or brief. It means that in addition to being short, all the relevant information is included. It is more like a summary than an abbreviation.
Some of the previous tips will help you in writing a concise business email. For example, the active voice that was mentioned is less wordy and more concise. It is easier for the reader to understand and keeps the message flowing smoothly. Here are a few more tips on writing a concise business email:
You can start being concise from the very beginning by making a very brief summary in the subject line.
The very first sentence needs to say specifically what you want from the reader. The first paragraph will have all the pertinent information.
The second paragraph explains reasons and gives details.
Before your signature, include a sentence that is positive about the reader or that is motivating, like "Thank you..." or "We need to improve..."
The entire email needs to provide the most important information at the beginning. The sentences in the email should get progressively less important. Never leave a key point for the end.