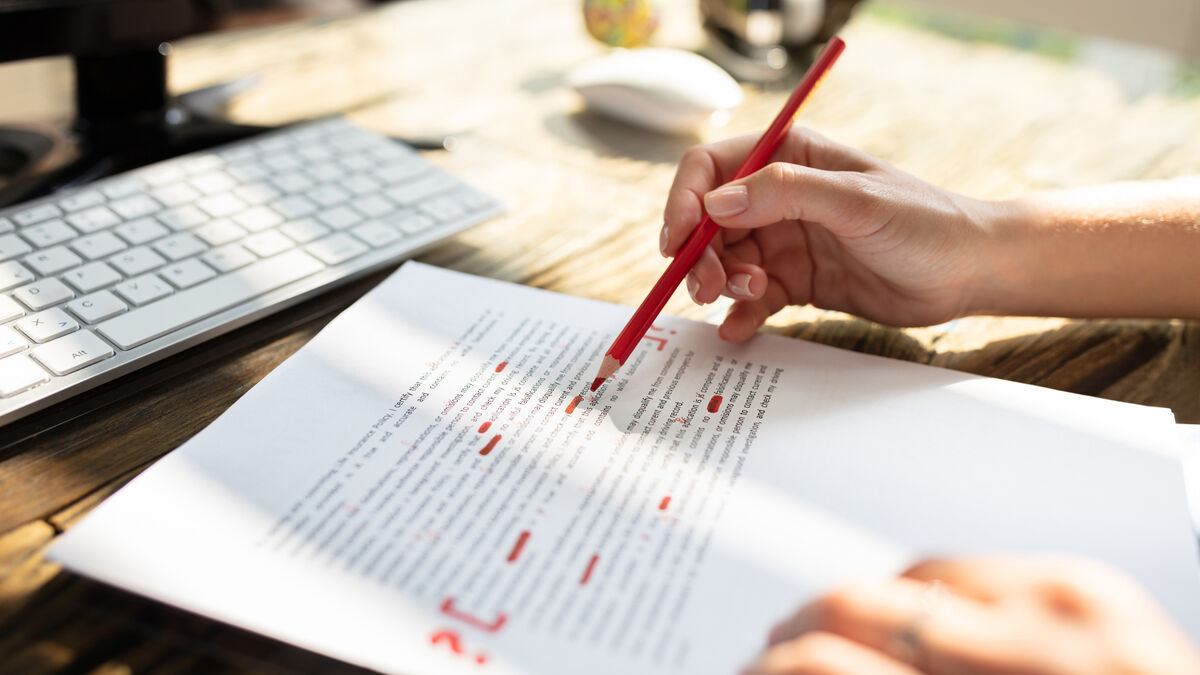 Before trying to find a book on grammar and usage, it would be helpful to know which are the best and most current books on the subject. Grammar books do not always have the most up-to-date information. Grammar rules change from time to time, so you need to be sure that the book you select is up to date and thorough. Explore different grammar resource books, alone with general grammar titles.
Resource Books: Grammar and Usage
Looking to write an essay? Check out some of the top resource books for formatting and grammar usage. These books are three of the best books for grammar and usage because they are reputable sources of information. Other big names that are proof of a legitimate source are the University of Purdue, Cambridge University, and Oxford University.
MLA Handbook for Writers of Research Papers
Those who are writing in MLA style (the style of the Modern Language Association) should absolutely use the most up-to-date version of this book as their guide. It is approved by the Modern Language Association, thereby making it accurate.
MLA style is generally used in high schools and for college papers associated with the arts. However, it is always best to check with a professor regarding the appropriate style to use on the paper before turning it in.
Make sure to purchase or borrow the most up-to-date MLA guide. Changes are often made on a yearly basis, even if they are small. For example, in 2008, it was acceptable for titles of novels to be written as To Kill A Mockingbird or To Kill A Mockingbird. By 2017, the accepted format was limited to To Kill A Mockingbird. Titles are no longer underlined; they are italicized.
Publication Manual of the American Psychological Association
Since students are often raised with an MLA style background in their schools, converting to APA style (the style of the American Psychological Association) can be difficult. Referring to a style manual is always an excellent plan to ensure correct grammar and style.
APA style is generally used more frequently in the behavioral and social sciences. However, some professors will require such a format in other disciplines.
Associated Press Stylebook
Available in both hard copy and online formats, the Associated Press Stylebook is an absolute must for anyone planning to go into the field of communications. When first converting from MLA to AP (Associated Press) style, some students do not see much of a difference. However, as they continue working with the style and learning the rules, they learn the two writing formats have quite a few areas where they differ.
For example, the Oxford comma is optional in AP style. The Oxford comma refers to the comma that appears before the last item in a series. For example:
He ate apples, oranges, and grapes
He ate apples, oranges and grapes.
In MLA style, you must use the oxford comma (He ate apples, oranges, and grapes). However, in AP style, the Oxford comma is not used, and "He ate apples, oranges and grapes" is acceptable.
General Grammar Usage Books
Style formats are great. However, you don't need a style guide for everyday grammar usage. In this instance, it can be great to have a few go to grammar books at your disposal. Explore this list of books to help with grammar.
Garner's Modern English Usage
If you are looking for a comprehensive book to improve your grammar and punctuation in English, Garner's Modern English Usage might just be the book for you. This impressive manual to English covers everything you could ever want to know about grammar and vocabulary.
Trying to understand grammar is hard enough, but when you add all the technical jargon, it's almost impossible. In Jenny Baranick's book, she takes a simple approach to grammar by covering the important bits like using an ellipsis and capitalization. Through a fun and witty grammar ride, you'll learn to remove your word of errors.
Dreyer's English: An Utterly Correct Guide to Clarity and Style
Using grammar goodness and a bit of humor, Benjamin Dreyer breaks down important grammar points and confusing areas in grammar. You'll also get fun facts for better writing.
Woe Is I: The Grammarphobe's Guide to Better English in Plain English
In her book, Woe is I, former New York Times editor Patricia O'Connor breaks down grammar rules and provides grammar insight in a plain easy to follow manner. She takes on some of the tricky usage areas while addressing the expanding and morphing characteristics of English.
Books to Help With Grammar
Grammar is a vast subject. While some rules are set in stone, others are a little more gray. Keep your writing in tip-top shape by using some of the best books on the market to improve your grammar. And if you need a bit more help, you might want to check out English grammar rules and usage.