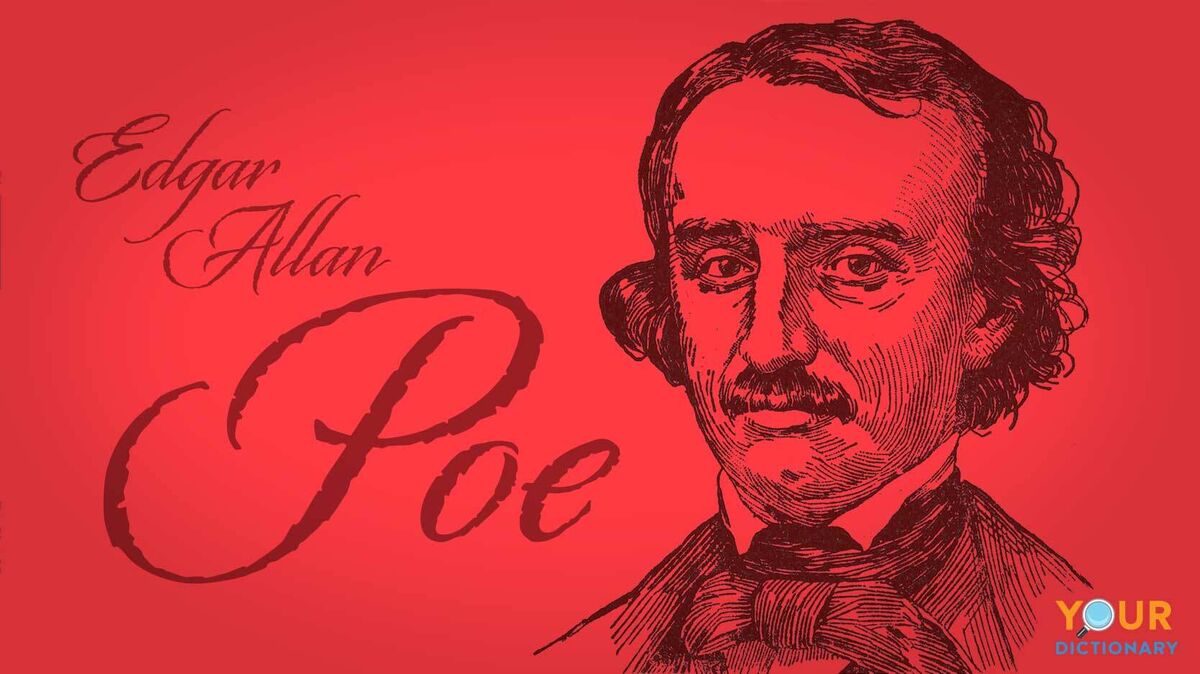 The works of Edgar Allan Poe are known to be haunting, mysterious and spooky. But the writer himself was an ordinary man — with a few notable quirks. Take a look at these Edgar Allan Poe facts that reveal more about the man behind the suspenseful world of his own creation.
1. His Birth Name Was Edgar Poe
Contrary to popular belief, Allan was not Poe's middle name. He was born in Boston as Edgar Poe, no middle name, to David and Eliza Poe in 1809. David Poe abandoned his family when Edgar was 1 year old, and Eliza Poe died the next year. Edgar was taken in by John and Frances Allan of Virginia, who fostered him throughout his childhood.
Edgar Poe was christened Edgar Allan Poe in 1812 but rarely went by his full name. He opted for "Edgar A. Poe" in his writing when he didn't use a pseudonym. With his friends, Edgar typically went by "Eddy."

2. He Was a Champion Swimmer
Many people think of Edgar Allan Poe as a moody, reclusive writer. However, Poe was an accomplished boxer, long jumper, rower, and swimmer. He held a local record for swimming seven miles against the current up the James River in Richmond, Virginia.
3. Poe Was a College Dropout
Poe had always dreamed of becoming a writer like his hero, poet Lord Byron. However, his foster father did not approve and would not fully finance Poe's college education at the University of Virginia. Poe had to finance the remaining costs with a gambling habit that would continue throughout his life.
Later, he would be forced to drop out due to an accumulation of gambling debts. Rather than return to the Allan home in Richmond, Poe moved to Boston to write under the name Henri Le Rennet.

4. He Published His First Book At 18
Edgar Allan Poe published Tamerlane and Other Poems in 1827, just after he dropped out of the University of Virginia. The book featured the epic poem "Tamerlane" about a Turkic conqueror and was published under only the name "a Bostonian." It was not a success in the literary market, and today there are estimated to be only 12 copies of the book in existence.

5. Poe Had a Potentially Bright Military Future
After publishing Tamerlane and Other Poems, Poe joined the United States Army as a private in 1827. He enlisted in the First Regiment of Artillery and moved up the ranks to Sergeant Major for Artillery, having impressed his superiors in only two years. However, Poe abruptly left the Army and began an appointment at West Point Academy, which his foster father procured (and for which he lied that he was 18, not 21).
Like his time in the military, Poe impressed those above him. But the strict discipline of the academy made Poe feel constrained and bored. He occupied himself by writing mocking poems about his instructors before quitting the academy after just one year to pursue a career in writing.
6. He Was The First American Professional Writer
Poe had already written three books of poetry by age 22, none of which were particularly popular in their time. But he was determined to make a living as a writer and became the first prominent American writer to successfully do so. Poe won a writing contest in the Saturday Visiter magazine that raised his profile and soon secured an editorial position at the Southern Literary Messenger. There, he was able to publish much of his own work as well as review the works of his contemporaries.
7. Poe Had Many Rivalries With Fellow Writers
His position at the Southern Literary Messenger did not make him many friends. Poe lashed out at much more accomplished writers, such as Henry Wadsworth Longfellow, whom he mockingly called "The Professor." He also famously derided the works of fellow literary critic Rufus Griswald, who often sniped back at him in his own columns. Poe came to be known as "the Tomahawk Man" for his blistering reviews of other writers.

8. He Created the Detective Story Genre
Edgar Allan Poe's 1841 story The Murders in the Rue Morgue is known as the first detective fiction story. The story features Auguste Dupin, who reappears in several other stories by Poe and follows a procedural storyline to solve the mystery. The Murders in the Rue Morgue is considered to be an inspiration for Arthur Conan Doyle's Sherlock Holmes detective tales published nearly 40 years after Poe's death.
9. Poe Was a Major Influence on Future Sci-Fi Writers
Although Poe's preferred genres were horror and suspense, he is considered one of the earliest American science fiction writers as well. Poe's essay Eureka: A Prose Poem touched upon the Big Bang Theory almost a century before it became popular in scientific circles. Poe's writing strongly influenced future sci-fi writers such as H.P Lovecraft and Jules Verne.

10. He Married His 13-Year-Old Cousin
Edgar Allan Poe's 1836 marriage to Virginia Clemm, his first cousin, wasn't an ordinary arrangement even for the time. While it was common for first cousins to marry, it was less common for them to have a 14-year age gap (Poe was 27 when they married). Historians believe that the couple had more of a companion relationship than a romantic one.
11. Poe Always Struggled With Money
Despite Poe's growing clout as a literary critic and published writer, he was never able to pull himself out of poverty. A lack of a clear copyright law kept Poe from being as widely published as he wanted to be, as American journals preferred to reprint British stories rather than pay for new American stories.
Plus, Poe had inherited nothing after his foster father's death. In 1840, when Poe published Tales of the Grotesque and Arabesque, his first collection of short stories that included The Fall in the House of Usher, he was paid with 25 copies of the book rather than money.
12. The Raven Was Inspired by Charles Dickens' Crow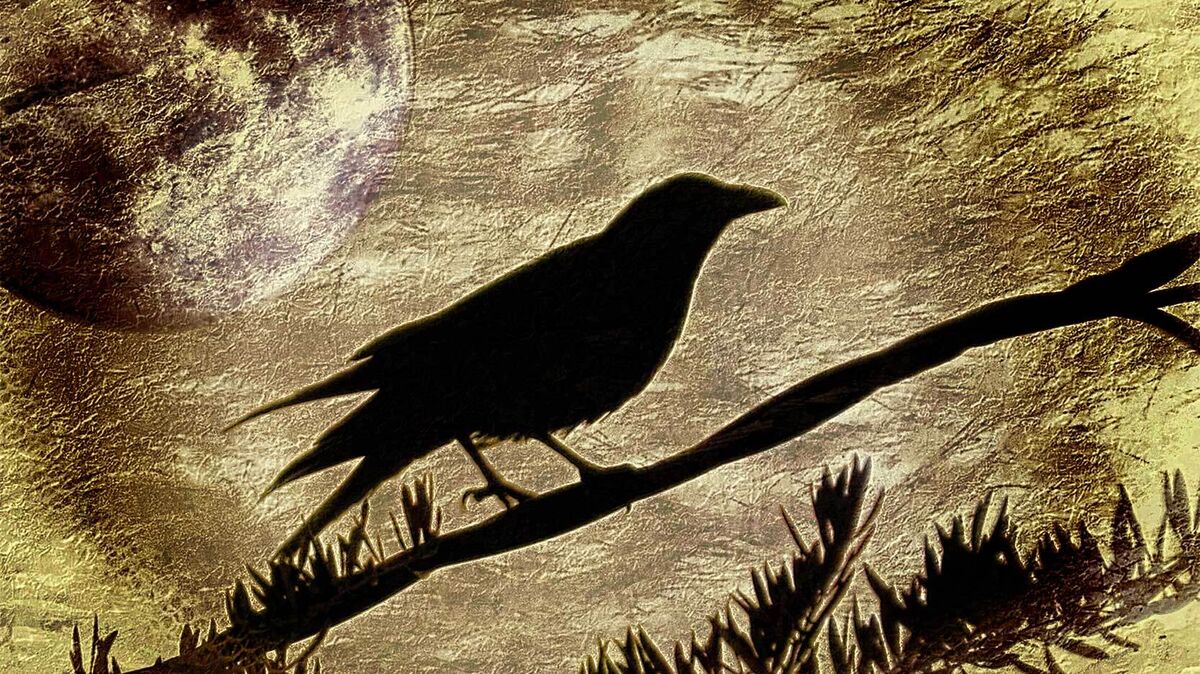 Poe's most famous work, both in his lifetime and after his death, was The Raven. The poem was published in January 1845 and almost instantly made Poe a household name.
However, not many know that Charles Dickens may have inspired the role of the talking raven. When Poe reviewed Dickens' novel Barnaby Rudge in 1840, he was amused to learn that the talking bird character, Grip, was based on Dickens' real pet crow (also named Grip). When Poe published The Raven four years later, not many literary critics were surprised to find the talking raven inspired by Dickens' work and personal pet.
13. He Never Recovered From His Wife's Death
In the winter of 1847, Poe's wife Virginia died of tuberculosis. She was 24 and Poe was 38. Many of Poe's stories and poems about dying and dead women were written during the period of Virginia's illness. Poe published only a few more works in the two years between Virginia's death in 1847 and his own death in 1849.

14. Poe's Death Was Possibly the Result of Cooping
Edgar Allan Poe died on October 7, 1849 at 40 years old. While no one knows exactly how he died, the curious circumstances of his death seem to be lifted from the pages of his own mystery stories.
Poe was found delirious and rambling in a Baltimore polling place four days before he died. He had been missing for several days beforehand. Many believe that Poe was possibly "cooped" — a practice where voters were drugged and forced to vote at different polling places. Poe later died at Washington College Hospital.

15. Poe's Obituary Was Written By His Rival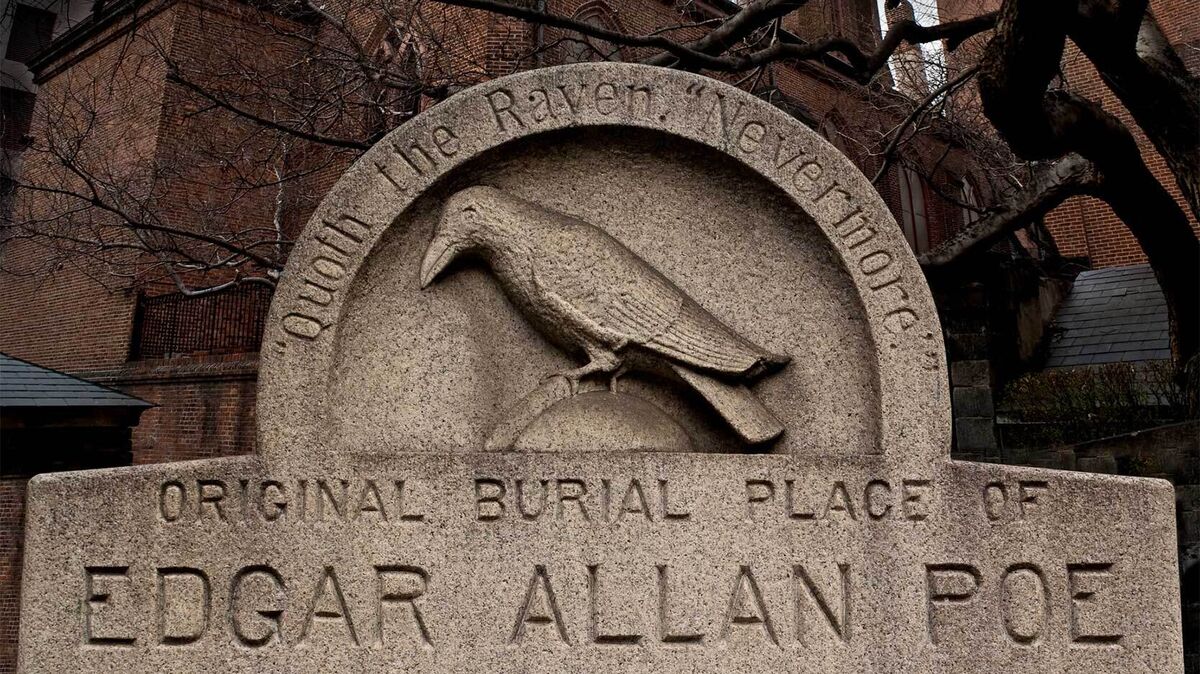 The writing rivalries in Poe's life came full circle to his death. Rufus Griswald, long mocked by Poe's criticism, wrote an unflattering obituary for Poe that painted him as a philandering, alcoholic opium addict. Griswald added more to his account in his biography Memoir of the Author, which used forged documents to paint Poe in a terribly dark light. While Griswald's work negatively influenced generations of readers about Poe's character, nothing could take away Poe's enduring poetic genius found in his works.
The Beauty of Gothic Romanticism
Edgar Allan Poe brought a surreal and dark beauty to the Gothic Romanticism movement in 19th century America. Though the man's lifetime was short, his place in literary history is as enduring as the suspense in his famous short stories. Check out examples of Edgar Allan Poe's most famous quotes for more information about the writer.