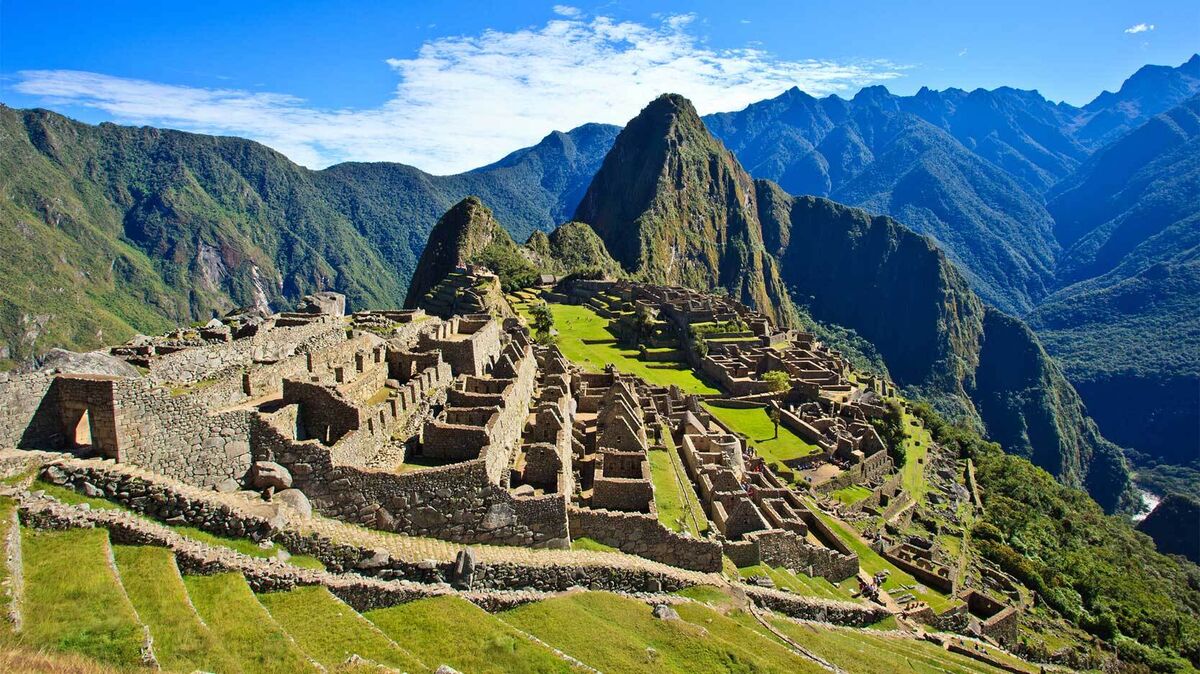 If you're a history buff or lover of beautiful scenery, you're sure to be enthralled by the unique beauty of Machu Picchu. This fascinating destination in Peru isn't the easiest place to get to, but seeing it in person is certainly worth the trip. Discover a selection of interesting Machu Picchu facts.
Facts About Machu Picchu History and Location
Machu Picchu is a beautiful and historically significant ancient city tucked away in the mountains of Peru.
Today, Machu Picchu is the ruins of an ancient Incan citadel. It was built around A.D. 1450.

It is considered to be among the most significant archaeological ruins in all of South America, for its cultural and religious importance as well as its economic impact.
Machu Picchu is located in the Andes mountains of Peru. It sits 7,972 feet above sea level.

The name Machu Picchu means "old mountain" or "old peak" in Quechua, the native language of the Inca people.
Machu Picchu is sometimes referred to as the Lost City of the Incas. It is considered to be a symbol of the Incan Empire.
Because of Machu Picchu's remote location, it was not destroyed when the Incan civilization was conquered by Spanish conquistadors.
It is believed that the remote, mountainous location of Machu Picchu kept it hidden away from the conquerors, which is how it survived.
The Incas viewed Machu Picchu as a sacred place. It is believed that they used it as a place of worship.
Additional purposes for which Machu Picchu was used are unknown. Some theorize that it might have been a nunnery or royal retreat.

In 1983, Machu Picchu was designated as a UNESCO World Heritage Site.
In 2007, Machu Picchu was selected as one of the New 7 Wonders of the Modern World.
Machu Picchu Features and Facts
Like nothing else you'll see anywhere in the world, there are many interesting facts about Machu Picchu, including marvels about how the antique city was built.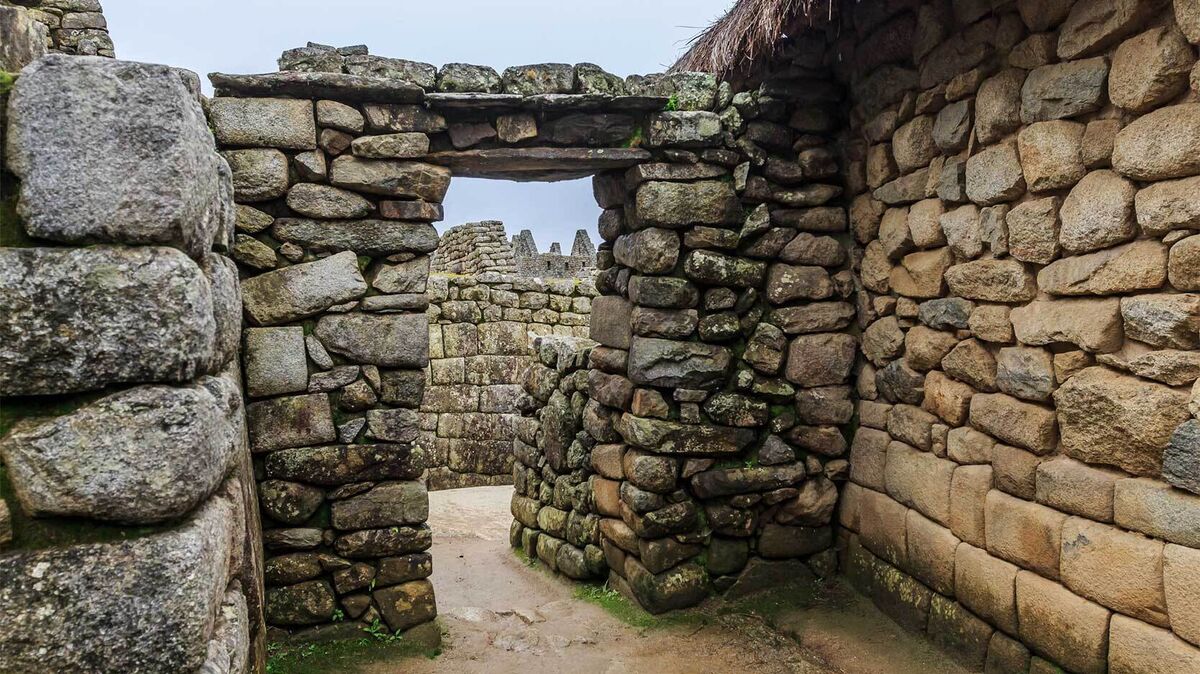 For the time in which it was built, Machu Picchu is an engineering marvel.
It was built of stone on a high mountain by people who did not have wheels or tools fashioned of iron.
It includes over 600 terraces, which served the important function of keeping the city from falling down the extremely steep mountain on which it stands.
The Machu Picchu compound has over a hundred separate flights of stairs made of stone.
The majority of the site's staircases were carved from a single slab of stone.
The stone structures of Machu Picchu were constructed using the ashlar technique, which involved cutting the stones so that mortar did not have to be used to hold them together.
Macchu Picchu featured a sophisticated water collection system that delivered fresh spring water throughout the compound via an underground canal and series of fountains.
Machu Picchu Tourism and Leisure Facts
Interested in visiting Machu Picchu? Discover some must-know facts about traveling to this destination.
Machu Picchu is the most popular tourist destination in Peru. So many people visited the site that the Peruvian government decided to limit admission to the site.
A ticket is required for admission to Machu Picchu. A limited number of timed admission tickets are sold each day. Tickets often sell out far in advance.
Artifacts discovered at Machu Picchu are on display at the Machu Picchu Museum. The museum is located in Cusco, less than five miles from Machu Picchu.
Visitors can schedule a tour via a private company or purchase tickets online via Peru's Ministry of Culture.
The PeruRail train to Machu Picchu provides visitors with a unique opportunity to visit the ancient site while also taking in breathtaking scenery along the way.
Those who enjoy adventure travel might want to hike and backpack the Inca Trail to get to the ruins. This can only be done with an officially licensed tour operator.
The Belmond Sanctuary Lodge is the only hotel adjacent to the entrance of Machu Picchu. There are other hotels about 30 minutes away.

Discover Machu Picchu for Yourself
Now that you've discovered some interesting facts about Machu Picchu, are you interested in visiting this popular and historically significant attraction for yourself? If so, it just might be the right time to plan a trip to Peru. The official language of Peru is Spanish, so if you don't already speak the language, you'll want to learn some useful travel phrases in Spanish before you go. You may also want to build your Spanish travel and transportation vocabulary. If you loved learning a little about Peru, you might also enjoy learning about its neighboring country, Ecuador.