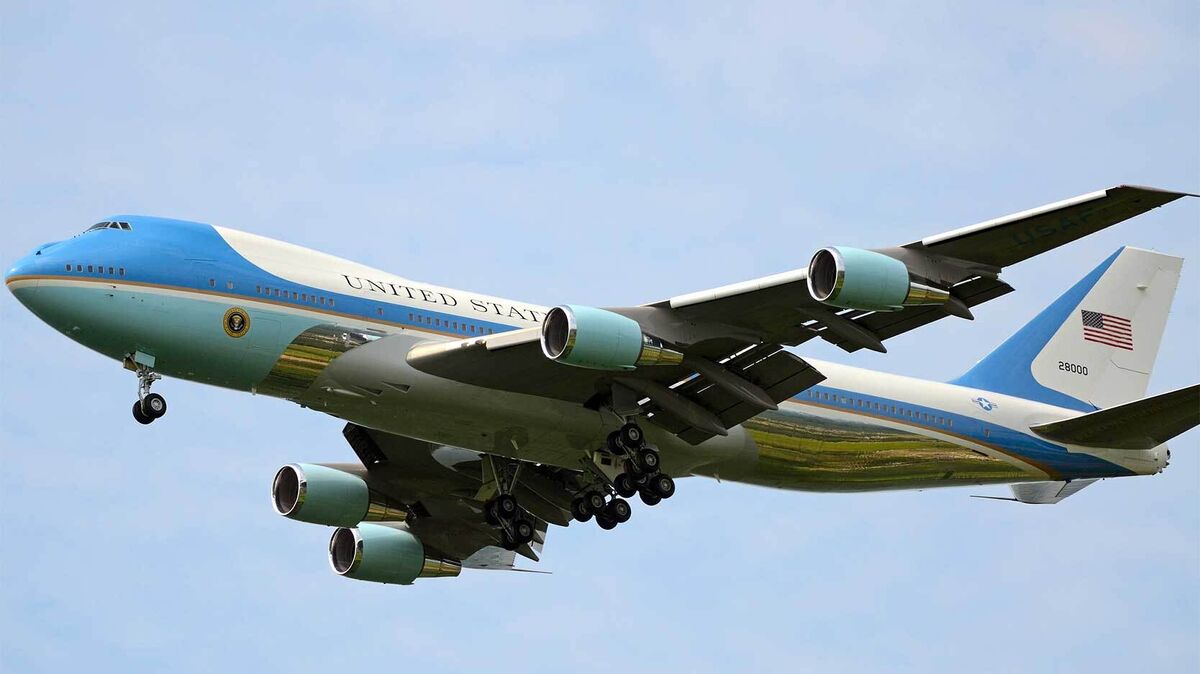 Are you fascinated by air travel and government or politics? If so, chances are that you'd like to know more about Air Force One and the role it plays in transporting the president of the United States (POTUS). This term is used a lot when referring to presidential travel, but what does it really mean? Discover some interesting Air Force One plane facts.
Key Facts About Air Force One
You may be surprised to learn that the phrase Air Force One is more about who is flying rather than what plane is in the air.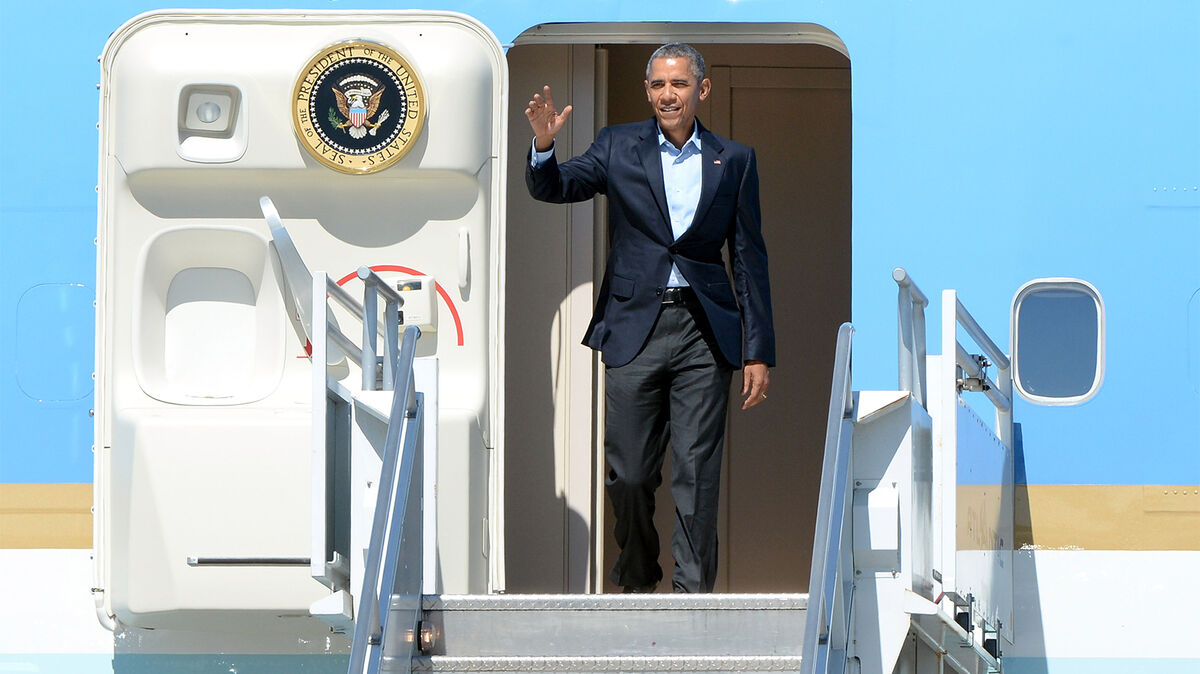 The phrase Air Force One isn't actually the name of a particular airplane. It doesn't refer to a specific piece of equipment.
Air Force One is actually a call sign indicating that POTUS is on board. Any Air Force airplane the president is aboard would be referred to as Air Force One.
The first aircraft specifically constructed for presidential use was put into service in 1962 when President John F. Kennedy was in office.

That plane is on display at the National Museum of the United States Air Force (USAF) in Dayton, Ohio.
The current POTUS usually travels on one of two Boeing 747 jets. These jets make up the presidential air transport fleet. So, the term Air Force One is most often used for one of those planes.

The jets in the presidential fleet are marked with "United States of America" across the side and above the windows. The Seal of the President of the United States is displayed on the side, between the cockpit and the wing.
Each of these two jets is designated with a specific tail number (28000 and 29000). This number appears on the tail of the plane, below the American flag insignia.
The planes in the presidential fleet are not always called Air Force One. If one of the planes in the fleet is flying but the president is not aboard, it would not be referred to as Air Force One during that flight.
Facts About Planes in the Presidential Fleet
The presidential fleet planes are not exactly the same as 747s that are used by commercial airlines. They are VC-25 versions, which means they're military planes set up especially to transport POTUS and be operated by the USAF. These planes have many unique features.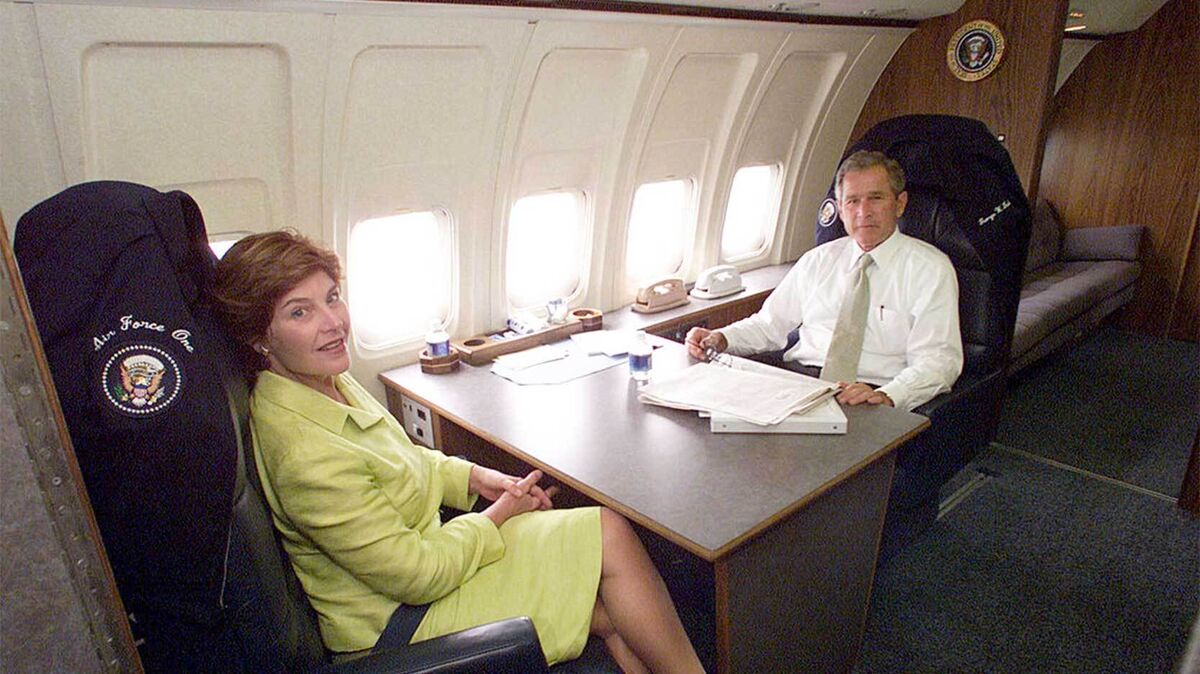 They have highly sophisticated communications capabilities. They are capable of functioning as a mobile command center in the event of an attack or other national security threat.
You won't find row after row of seats crammed together in these planes. Instead, they offer 4,000 square feet of space over three separate levels.
The presidential suite includes a private office, a bathroom and a conference room where meetings can be held with other passengers.
These planes are also outfitted with a full medical suite that can even be used to perform surgical procedures. A doctor is always on board.

These planes have a capacity of 102 people, including a crew of 26 and 76 passengers.

Passengers don't eat typical airplane food. There are two galleys designated for preparing delicious on-board meals.
The planes in the presidential fleet are scheduled to be replaced by new ones in 2024. Some features will remain the same, while others will change.
Interesting Facts About Air Force One Practices
Learning about where the presidential fleet is based or how it usually flies can be a lot of fun too!
Air Force One doesn't usually fly on its own. It's often accompanied by cargo planes, which carry equipment and supplies that POTUS and other travelers will need upon reaching their destination.

A small group of journalists designated as the "protective press pool" travels with the president on all official trips. There is a designated press seating area on the planes in the presidential fleet to accommodate these individuals.
The presidential fleet is based at Andrews Air Force Base. The jets are operated and maintained by the Presidential Airlift Group, which is part of the 89th Airlift Wing (AW) of the USAF.

Also working from Andrews, the 11th Security Forces Squadron is responsible for providing security for Air Force One throughout the world, as well as additional Department of Defence (DoD) security responsibilities.
The 811th Security Forces Squadron is tasked with the security of Air Force One while it is on-base at Andrews, among other important government-related security duties throughout Washington, D.C. and the surrounding areas.
Exploring Presidential Travel
Reviewing these facts about Air Force One provides interesting insights into how the president of the United States travels via airplane. You may also be interested to learn that the call sign is different when the president travels by helicopter. In that case, the designation Marine One is used. Now that you're familiar with military terminology specific to presidential travel, expand your vocabulary by learning some Air Force acronyms. If you find that interesting, go even further by mastering more military acronyms.